Fish the classics
Forum Supporter
I like to fish classic wet flies for freshwater cutts. Haig-Brown's Silver Brown is good.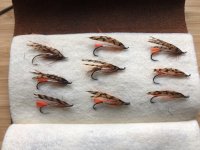 as is the Lady Caroline but stay away of big steelhead sized hooks which can kill cutts if they hook the fish in the base of the tongue.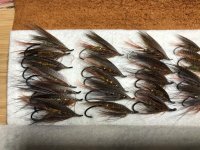 These Silver March Brown, Peter Ross, Woodcock and Yellow, Mallard and Claret, March Brown and Teal and Red wet flies work fine for me on the Stilly and the Cowlitz. I mostly tie them on size 8 and 10 short shank hooks to minimize mortality.