Fish the classics
Forum Supporter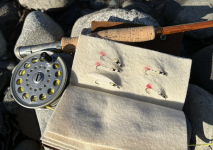 When the snow hits the cascades foothills it's time to take my 7 weight bamboo rods in search of bull trout. Took my Granger 9660 out today. A 9'6" 6.2 ounce 7 weight. It has the backbone to throw a 15' sink tip across the broad tailouts which bull trout are fond of. Paired it with a Farlows President reel, a 15 foot sink tip line and some Alaska MaryAnn wet flies. Found enough fish to keep things interesting.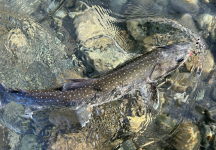 The drawback with a thickly dressed hair wing like the Alaska Mary Ann is that it wants to float on the surface. After a while I switched to slim new england style streamers (Supervisor, White Ghost and Col Bates) which sink faster. Have a few Silver Ladies in the fly wallet as well which I plan to fish some time in honor of Haig-Brown.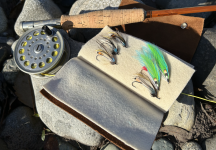 An eagle and an osprey kept me company. Slim pickings for them right now. Very few chum in the shallows.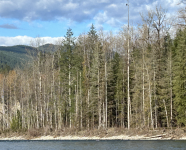 Last edited: