I took the new to me new boat out to Merwin for its maiden fishing voyage.
Once I figured out how to properly use the down riggers (hint, don't back off the manual handle so far that the handles comes completely off and the cannon ball weight free spools to the bottom at rocket speed
).
Once I got everything dialed in, I had good luck using hooks with Spawn FlyFish Polliwog Tails tipped with tuna corn.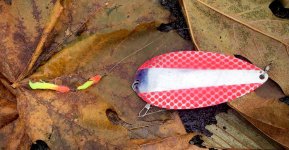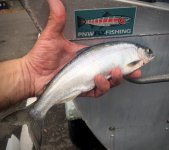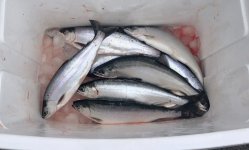 Good eats…